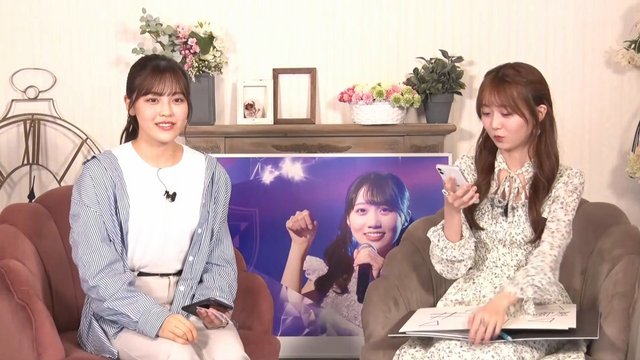 220615 乃木フラ presents 矢久保の部屋 ep02
220615 Nogizaka Fractal Twitter Live Yakubo no Heya ep02 (Yakubo Mio, Shibata Yuna).mp4
Size: 839.8 MB | Duration: 00:44:36 | Video: 1920×1080, Bit rate: 2497 Kbps, 30.000 fps | Audio: 123 Kbps, 48 Khz

ALFAFILE
220615 Fractal ep02.rar
ALFAFILE
Live stream to promote the Nogizaka Fractal mobile game hosted by Nogizaka46 4th Gen Yakubo Mio.
In this month's installment Yakubo is joined by the show's first ever guest, Shibata Yuna. Yakubo introduces the audience to a side of Shibata that she'd rather have stayed hidden, explains some of the game's systems, and Shibata gets a definitive answer from the audience as to which of her hairstyles they prefer.